First of all, going deeper into GamePass territory, using EGS more because of exclusives and always preferring to get my games from GOG, this might be the biggest chunk of my played games but it's probably not even an absolute majority.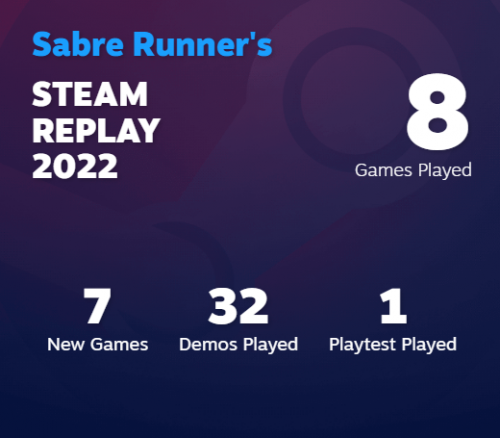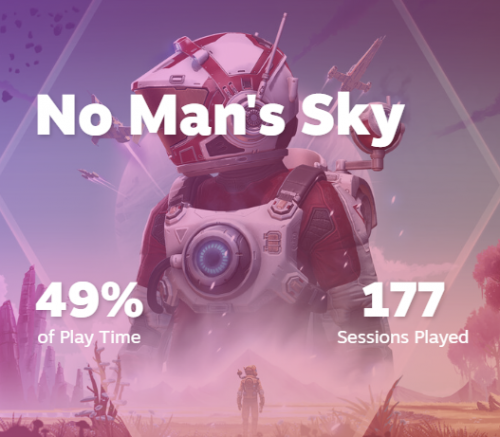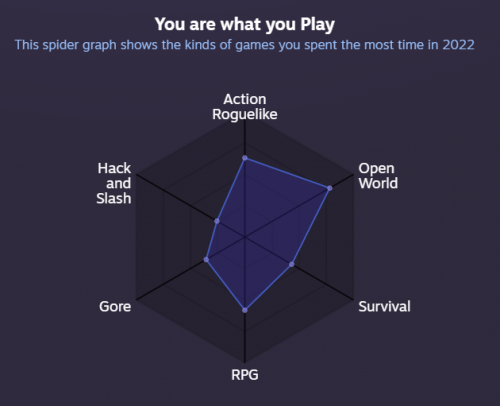 And that's it for Steam. I am working on my gaming summary of 2022 which I will probably record and post to YouTube later.

Posted in No Category by Eran with

comments disabled

.