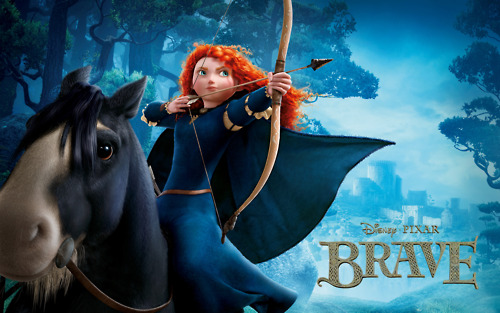 It's a new Pixar movie. Of course we had to go see it. Both of us love Pixar and this one looked especially cute and personally, I always love to see powerful, bad ass women taking on the world their own way. I guess it makes me feel there's still hope.
Before going, I saw two basic reviews of this movie that both said pretty much the same thing: This is a good movie and excellently made and performed but it's kind of cliche. It's like a standard Disney movie but we expected more from Pixar.
So, go to watch, we did.
Maayan's opinion: It's awesome. My opinion: I can see what they were talking about.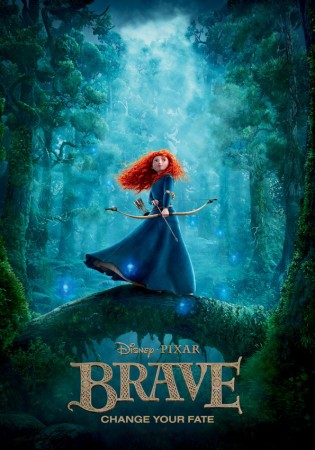 I mean, it's beautiful. The animation is superb in perfect Pixar quality. And you can especially see the attention to details given to the cloth and hair, Merida's hair in particular. And the style and the jokes that you're expecting from Pixar are all there. It's charming and lovely and touching and cute. But up until about a third of the movie, I kept expecting to be something more, something hidden, some tug at the heartstrings of a touchy subject, anything that will remind me that the guys behind this are the guys who made The Incredibles or Toy Story 3 or Ratatouille. But no.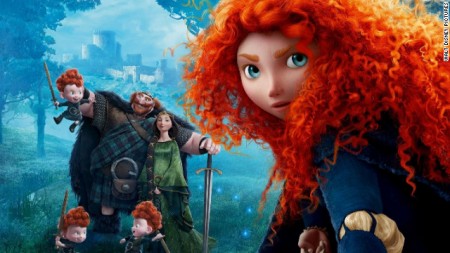 So, like they said and I reiterate: It's not the new Pixar sensation. It won't blow you away with a magnificent story (the animation is great, though). But it is charming and cute and probably a perfect date movie. So if you're going on a date, if you're a complete Pixar nut or if you just want to see a cute animated movie, go ahead, you'll enjoy. But if you want a Pixar bombshell, find your copy of any of the movies mentioned in the previous paragraph and watch that, those are better.

Posted in Reviews and tagged pixar by Eran with 1 comment.